Ten new mid-career Master of Public Policy students entered the program this Fall. These MPPers each bring at least 7 years of relevant professional experience. They will build on this experience in their learning at UEP and share insights from their practice with the rest of the UEP community. This cohort includes five Neighborhood Fellows, who are experienced urban leaders. Read their brief bios below (*Neighborhood Fellow).
Sonia Cox Ramirez
From Chile, Sonia, earned a business degree from Universidad Diego Portales (Santiago), and a Marketing diploma from Universidad Católica (Santiago). From 2000 to 2005, she worked for Anspac Foundation to promote development of the full potential of women, so that they can become agents of change in their communities. In 2009, she joined La Protectora de la Infancia, one of the largest Chilean NGOs. La Protectora operates several schools in the poorest areas of Chile. In 2011, Sonia became CEO of Fundacion Ilumina, a family foundation which supports early childhood education programs. At Ilumina she worked with the Chilean government to foster preschool education and special needs programs. She is currently a board member at Fundacion Crecer con Todos, Fundacion Infancia Primero, and Fundacion Ilumina. She is also special advisor to the President of La protectora de la Infancia. and UNICEF Chile. Sonia has five children (ages 18 to 27).
Pampi Das*
A newcomer-settler of Turtle Island (currently on Wompanoag and Mattakeesett territory), Pampi is a nonbinary second-genx casteD-Bengali culture worker who leans on the expressive arts, popular education, and gardening. Since 2014 they gathered with local anti-racist culture workers as Decolonize Our Museums to counter programming that perpetuates violent iconography at cultural institutions that use public monies. With the Pandemic they began engaging with neighbors to demonstrate how people can support food, housing, land, language, racial, climate, and economic justice by growing food together. Neighborhood Grow Plan members encourage community care and civic engagement through a Peoples' Apothecary, a monthly We Are Forests gathering of neighbor organizers and culture workers over food and music/dance, a Soil Lab (to develop drought-resistant soil layering); and a mini publishing endeavor (zines as love letters). They are organizing to build temporary greenhouses on vacant lots held in land trusts and currently creating a workers cooperative. Pampi holds a BS from MIT in Art and Design.
Rayana Grace*
Rayana is a lifelong New Bedford resident. Upon graduating from Boston College in 2013, she entered the nonprofit sphere working in family support, youth development, and arts and culture. In January 2021, she was named Program Officer at the Island Foundation managing their Womxn and Girls and New Bedford portfolios. In this role, Rayana supports organizations addressing root causes of inequality for womxn and girls in the United States and that promote progressive social change and combat discrimination in all its forms in New Bedford. Rayana also serves a number of local organizations as a Board member and teaches catechism at her church. In 2021, she graduated from the PLACES Fellowship that uses learning, coaching, and reflection to explore structural racism, community empowerment, and equitable grantmaking practices. She also is a Zumba instructor and a Justice of the Peace in Massachusetts. Rayana enjoys spending time with her family, cooking, and writing spoken word poetry.
Andre Green*
Andre Green is the Executive Director of SkillWorks, a nationally recognized workforce development funders' collaborative. Andre has been an elected member of the Somerville (MA) School Committee since 2016. He has a wide variety of experiences and expertise. At YouthBuild, he served as Senior Manager for Field Mobilization coordinating federal advocacy efforts of 240+ local YouthBuild programs in 45 states. Andre later served as Founding Senior Project Manager at the On Solid Ground Coalition, a group of 40 Massachusetts organizations working on comprehensive cross-sector solutions to end family homelessness. In 2016, Andre was selected to serve as the first Political Director of MASSCreative. He served as a transitional Executive Director with FairTest, a national advocacy organization going through a generational change as the founding staff and board move to retirement.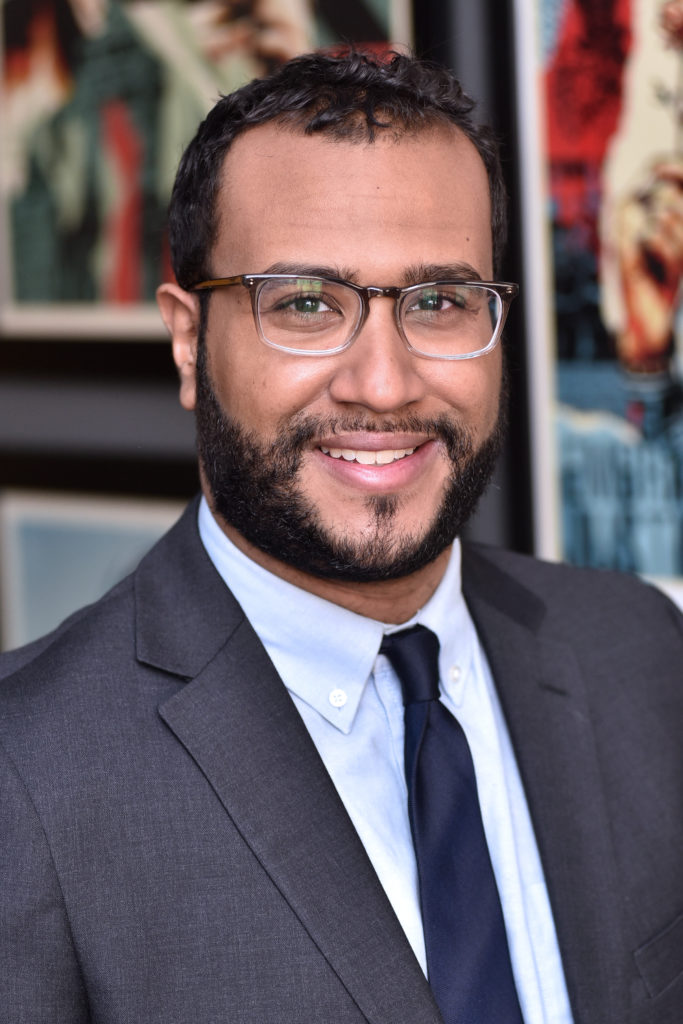 Joel Jaquez
Joel is the Senior Program Officer at the M&T Charitable Foundation. Prior to M&T, Joel worked at Embrace Boston (The Boston Foundation), Learning by Giving Foundation, the United Way of Massachusetts Bay, WGBH Educational Foundation, Massachusetts Nonprofit Network, and the United States Attorney's Office for the District of Massachusetts. He is currently the Committee Co-Chair for Emerging Practitioners in Philanthropy (EPIP) Boston, and previously served on the Board of Directors for Young Nonprofit Professionals Network (YNPN) Boston. Joel holds a BA in Psychology and Political Science from the University of Massachusetts Boston, and a certificate in Nonprofit Management and Leadership from the Institute for Nonprofit Practice.
Chellamal Keshavan*
Chellamal is a mother. activist and change maker — a dedicated and fervent advocate for racial equity and progressive systems change. Chelli recently stepped down as Chair of the Medford Human Rights Commission after three years of service. She is currently a Harvard Catalyst Member of the Community Coalition for Equity in Research at the Harvard Clinical and Translational Science Center at Harvard University. Chelli previously served as Executive Director at the Boston Association for Childbirth Education, where her 20+ years of experience with children and families along with her certifications as a Doula and Lactation Counselor informed curricula, policy, and professional development. Furthermore, Chelli has served in various board and consulting roles for several Boston based nonprofits. Her experience encompasses the intersection of Maternal and Infant/Child Development, Early Childhood Education, and Public Health.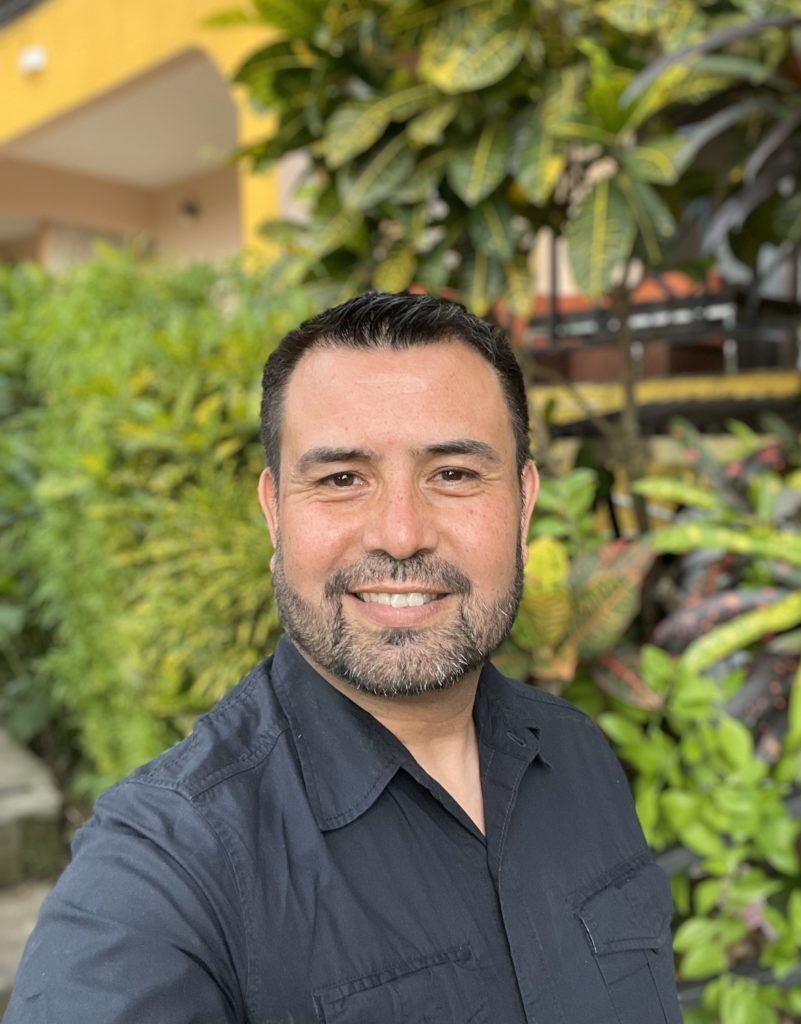 Rene Mardones*
Rene migrated to the United States from Chile in 2000. Since then, he has been actively involved in social issues affecting low income communities, immigrants, and communities of color in the Greater Boston Area. In 2003 Rene joined the Jamaica Plain Neighborhood Development Corporation (JPNDC) as an AmeriCorps Organizer. Later Rene joined Sociedad Latina as a parent organizer; there he had the opportunity to work with immigrants who wanted to better understand the educational system in Boston. Rene spent seven years working as a community organizer for Alternatives for Community and Environment (ACE) and its T Riders Union program. In 2013, Rene became the lead organizer with Somerville Community Corporation (SCC) working on a range of issues such as affordable housing, local jobs and community benefits agreement around new developments coming into Somerville, MA. In 2021, Rene joined Dudley Street Neighborhood Initiative (DSNI) as the Director of Community Organizing. He has a BA in Human Services from the University of Massachusetts Boston.
Brenda Murcia
Growing up in Chelsea, Massachusetts, Brenda had a vision of using education to leverage her leadership skills and serve as a steward for underrepresented communities. Born to immigrants from El Salvador, Brenda was the first potential college graduate in her family. Brenda earned a Bachelor's Degree in Communication Studies with a minor in Sociology from Northeastern University. After completing a co-op internship with the U.S. Environmental Protection Agency (EPA), Brenda embarked on her current 16-year career at EPA. She has served as the Region's Equal Employment Specialist within the Civil Rights program for the last eight years. Brenda also serves as a part time facilitator of communication between communities and EPA on various Superfund clean-up sites across New England. In addition, Brenda is part of the Region's internal facilitators specializing in conversations surrounding race and equity. Brenda has served on the City of Lynn's Conservation Commission since 2021. She is a proud cat mom and aunt to two exceptional nephews.
Kendra Patterson
Kendra is an experienced organizer who has managed campaigns across the United States. She has worked for Bernie Sanders for President in Nevada & Missouri, Biden for President in Michigan, the 2021 runoffs for Georgia Senators Warnock and Ossoff, and in Massachusetts as Field Director for Boston Mayor Kim Janey, and Yes on 1 for Participatory Budgeting in Boston. She is currently advancing organizing programs with the Massachusetts Voter Table, where she provides deep training and coaching on data-driven field strategies to over 50 grassroots organizations statewide to create a more multi-racial democracy. The Voter Table most recently helped pass the Fair Share Amendment, distributing an estimated $2 billion/year in state revenue towards improving public transportation and education. In her next phase, she aims to develop the knowledge and skills to design and implement economic policy to address historical disinvestment from communities and to preserve the joy and dignity of BIPOC lives.
Hugo Rengifo
Hugo is an innovative and strategic leader with experience in the health and technology sectors. He is dedicated to reducing disparities through inclusive cutting-edge solutions, especially in underserved communities. Currently, he serves as the Mobile Network IT Manager of Addressing Digital Access Gaps in Education (ADAGE) at University of Massachusetts Boston. ADAGE provides access to technology for education in hard-to-reach communities. He has over 8 years of experience in the healthcare sector working to improve health outcomes among vulnerable populations and develop strategic and culturally appropriate programming in the greater Boston area. Beyond his professional pursuits, Hugo holds a Bachelor's Degree in Psychology with a minor in Sociology from the University of Massachusetts Boston, as well as an MBA with a focus on Entrepreneurship, Leadership, and Marketing from Babson College.