Post adapted from UEP Senior Lecturer and Director of Community Practice Penn Loh's personal blog. See original post here.
---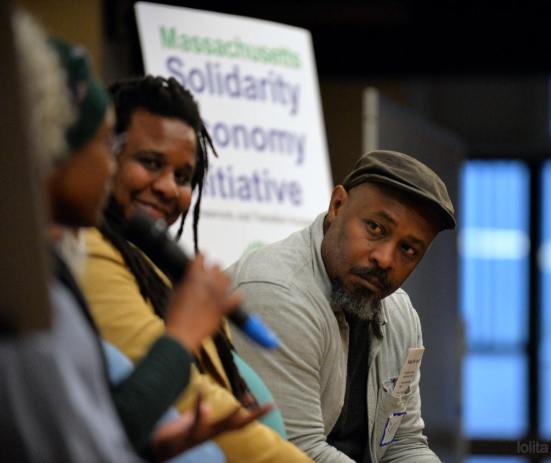 On Saturday April 28, the Solidarity Economy Initiative hosted "Learning from Jackson: Building a Solidarity Economy in Boston." Almost 200 came to afternoon workshops and an evening program featuring Kali Akuno of Cooperation Jackson. This event had many co-sponsors, including from Tufts (UEP, Education, and Consortium of Studies in Race, Colonialism, and Diaspora).
We were all inspired by the experience in Jackson, Mississippi of building independent political power and harnessing community and government resources to build a solidarity economy. Kali Akuno challenged us in Boston to develop a shared vision of our future and then develop strategies for how to get there. He recently co-wrote Jackson Rising: The Struggle for Economic Democracy and Black Self-Determination in Jackson, Mississippi. I was particularly struck by how Akuno described their work on solidarity economy, political organizing, and community building as breaking down the artificial divide between the economic and social.