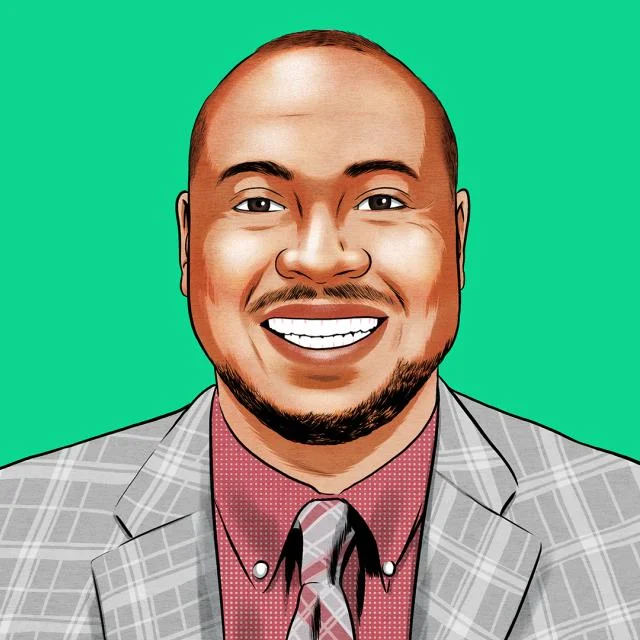 The Rev. Vernon Walker studies public policy to advance his work aiding marginalized communities
Original Post on Tufts Now, October 10, 2023
Climate change threatens everyone, but the most vulnerable populations are the least likely to be at the table when reforms and responses—including the shift to clean energy—are being shaped, says the Rev. Vernon Walker, AG24.
This summer, he joined the fight to right that imbalance as the new climate justice program director at Boston-based Clean Water Action, where he focuses on policies and legislation that will give such residents a voice in the climate transition.
His work contributes to the growing movement of environmental justice, or climate justice, which tackles issues at the intersection of systemic racism, the environment, and public health.
In the United States, the legacy of segregation and discriminatory practices such as redlining have embedded inequity into certain communities, which are often urban and poor and where residents are forced to live close to pollution, or in areas with little protection or preparedness in the event of severe weather. These communities are more vulnerable than ever to the increasing impact of climate change, as in heat waves, flash floods, and other climate-related threats.
"Marginalized populations are disproportionately at risk from severe weather," said Walker. "They deserve to be heard when it comes to creating resilient, healthy, and sustainable communities."
Studying Public Policy
While working in local communities, Walker is also earning a master's degree in public policy at the Tufts Department of Urban and Environmental Public Policy. A Neighborhood Fellow, he is gaining a deeper understanding of how public policy can transform how marginalized urban communities influence the transition to clean energy and a safer, cleaner, and greener world.
He is also honing his ability to connect uplifting words with pragmatic action– to become what the Tufts program calls a "practical visionary."
He's found mentors in Julian Agyeman, a professor of urban and environmental planning and Fletcher Professor of Rhetoric and Debate, who works on just sustainability, and his advisor Penn Loh, distinguished senior lecturer and director of the Master of Public Policy Program and Community Practice, who championslower-income communities and communities of color in Greater Boston and beyond.
"What I'm learning has been both revelatory and inspirational," said Walker. "It's exciting to be part of a profound shift in how we think about environment policy work—one that is opening the door to resilience and healing in a proven, powerful way."
A Grounding in Faith
Walker's passion for community change and empowerment has deep roots in his childhood in the Mill Creek section of West Philadelphia, a "blighted, impoverished neighborhood." His mother eventually resettled the family in North Philadelphia, and there, as a teenager, he discovered the life-changing ministry of Deliverance Evangelistic Church.
"The heart of my activism," he said, "is rooted in my faith in God and the belief to be able to help create a better world, to be a good Samaritan."
Walker followed his calling to serve from his local church to a degree in organizational leadership from Penn State and a master's degree in theological studies from Boston University School of Theology.
Pivot Points
At Boston University, Walker started to connect his spiritual calling with ecology. Later, when he was an associate pastor at the Berachah Church, he was jolted, spiritually and professionally, by the 2018 report by the Intergovernmental Panel on Climate Change. The report urged world leaders to quicken the transition to net-zero carbon emissions and warned of catastrophic impacts if global warming exceeded 1.5 degrees Celsius.
"I was catalyzed to join the environmental movement," Walker recalled. "I thought I could lend my voice as a faith leader to bring together my commitment to community empowerment and social justice with the most crucial and urgent issue of our time."
The realization would lead him to Communities Responding to Extreme Weather (CREW). As a program director, he helped build grassroots climate resilience through education, service, and planning.
He worked with underserved communities, including those in Dorchester and Mattapan. One focus was providing workshops to help residents prepare for exposure to extreme heat, the top weather-related cause of death in the U.S.
"People often underestimate the serious risks of high heat to their health," he said. "In this work, we were saying heat waves are serious—and they are likely to increase in frequency, so get ready."
Pushing for Equity
Walker's current role at Clean Water Action is an opportunity to move the climate justice agenda forward in Massachusetts by supporting legislation and policies.
"You can't legislate morality," he said, but "you can push for policies that are equitable and inclusive. Those who experience disproportionate harm should have a voice at the table and their voices should be appreciated."
One bill he supports advocates for inclusive decision making regarding where to locate power plants, electrical substations, and gas compressor stations, which are typically concentrated in communities where people of color, low-income people, and limited English proficient speakers live and work. As a consequence, the bill argues, "These environmental justice (EJ) populations experience higher rates of pollution, disease, and other public health emergencies."
Another bill focuses on improving indoor and outdoor air quality for residents burdened by pollution from congested roadways and ports, gas stoves, and mold in rental housing. The bill states, "on average, Massachusetts residents of color . . . are exposed to pollution from vehicle emissions that are 26 to 36% higher than exposure of white residents."
"Bills like this bring that problem forward and underscore the rights of everyone to have a safe, clean, and healthy community," said Walker.
Resilience Through Faith
Walker is also campaigning for a seat on Cambridge City Council, with a platform that includes raising awareness about the threats related to climate change.
He acknowledges that his work requires patience; politics and policy reform will have their share of setbacks and consensus-building challenges. But as he engages in the long game of creating a just society, he turns again to what he found as a teen at Deliverance Evangelistic Church.
"Sometimes it is easy to drink from the cup of cynicism," he said. "But my faith keeps me going; it helps me tap into a reservoir of strength, and it allows me to continue to work toward a greater purpose."