We know UEP alumi's work spans far and wide, so we're starting a series of blog posts featuring the stories of some of our practical visionaries, where they are today, and how they got there. In this post, we get to know Holly St. Clair, Chief Technology Officer at Sasaki, whose career has spanned from city government, to regional planning, to the private sector, all with a focus on equity, access, and justice through data and technology.
---
Can you describe your current role and your career path since UEP?
I'm currently the Chief Technology Officer at Sasaki, which is headquartered in Watertown (soon to be moving to Boston). Sasaki is a global design firm that works on everything from beautiful landscapes and buildings to campuses and neighborhoods. I had met James Miner, the CEO, in my previous roles at the state and the Metropolitan Area Planning Council (MAPC) and we realized we had a common interest in how to use technology and data in community engagement and planning processes. I always admired Sasaki for their forward-thinking approach to using technology in engagement and planning, so I was excited to get on board. In a nutshell, I was hired to help Sasaki to remain on the forefront of using technology in the architecture and land use planning field.
To sum up my career, I'm an expert in using data and information technology to help people make better decisions. I truly believe if we design and think together, grounding those conversations in data, we will make better design decisions for the future. The roots that ground my work—making sure all voices are included in policy and planning conversations and taking a holistic view about community—really were solidified at UEP.
"I truly believe if we design and think together, grounding those conversations in data, we will make better design decisions for the future."
What are the fundamental urban planning questions you grapple with in your role?
I'm currently focused on finishing up revamping the information technology (IT) system at Sasaki, and am about to go back into the actual practice and application of it to urban planning. One of the reasons I love working with Sasaki is they have a great urban portfolio and they've been doing a lot of work here in Boston: the design that Sasaki did for City Hall Plaza is being built, they did a lot of work in Fort Point Channel around climate change and its impact on development there, and they're working in Copley Square.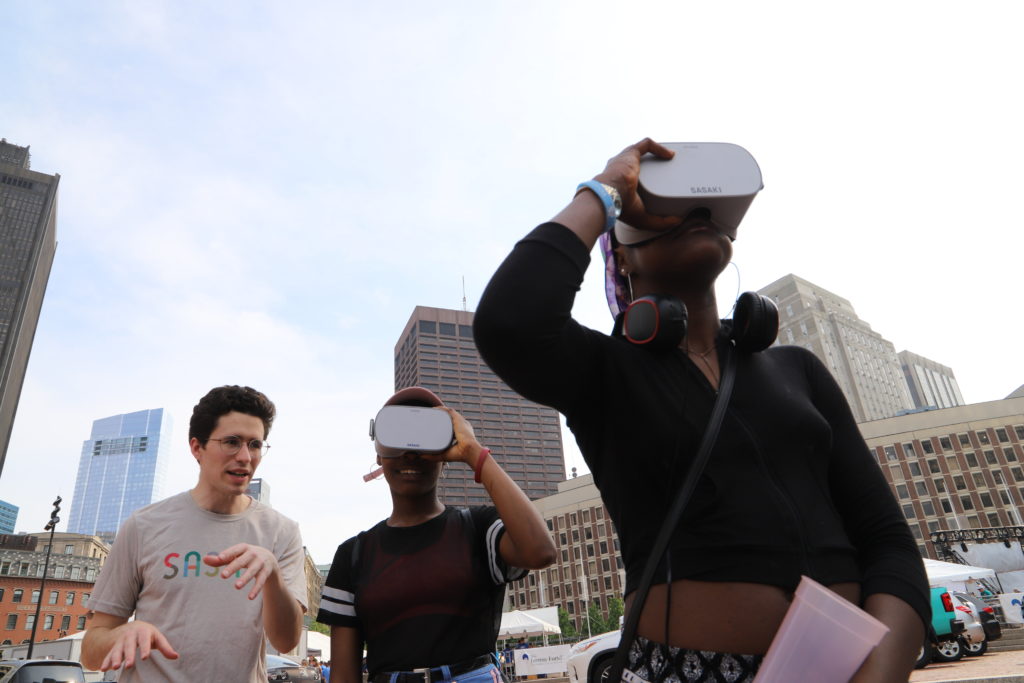 In every project Sasaki takes on, they bring these values of sustainability and equity that are core to the issues of urban planning that we face today. We're now talking about how to be even more selective with the projects we take on, not just thinking about the bottom line, but also equitable development, who's engaged in the process and the sustainability of decisions being made. For example, one of the more recent issues we're thinking about is how to create more outdoor spaces in times of social distancing and reuse spaces for different purposes, while making it equitable and accessible for everyone.
What has it been like moving from public to private sector? What have you been able to accomplish in one that you haven't in the other?
I started out at the city and one of the main reasons for that is they had the data I worked really hard to get for a course at UEP. Open data wasn't as popular at that point and I had difficulty finding the data I needed for my capstone project with the Chelsea Creek Action Group. I wanted to work with the people who had the data, so I could "liberate" the data and get it out there for other researchers and advocates to use.
From there, I went to the Metropolitan Area Planning Council (MAPC) because I was interested in taking a more holistic view of policy, economy, land use, etc. I felt that was a much better scale to address the problems I was interested in. In my role there, I almost ran a consulting company within the organization, but the bottom line was the public sector. The things I was able to accomplish there were amazing–being able to work with foundations, public sector, private sector and to be able to have the impact we had was phenomenal.
One thing that's been consistent in any place I've worked is I've created my own role. At the time it was a bizarre concept for people to think of data scientists, developers, IT people, GIS people, and planners all in the same room. To be able to create that first digital data team at MAPC was amazing. I then went and did a similar thing at the state, creating the first digital services team for the state of Massachusetts.
"I'm drawing on a lot of my experience with planning equity and inclusion work as I think about the challenges of building the new office work environment."
After 5 years, I was ready to move on and realized the one thing I hadn't tried before was working in the private sector. I was on the Advisory Board for the Sasaki Foundation, which is focused on equity, design, and technology, and that's how I got connected. I joined on as the CTO and I've only been here a year, so most of my focus has been on how to transition of 300 people to remote work and the nuts-and-bolts IT. As a design firm, we have also done some work on remotely and asynchronous collaborative design, and a lot of interesting things are also coming up as we look to a hybrid model of returning to the office. I'm thinking about how we can use technology to create equity in the workplace when we have parents at home with their kids and individuals in the office holding the pen. I'm drawing on a lot of my experience with planning equity and inclusion work as I think about the challenges of building the new office work environment.
Can you share an example of a favorite project you have worked on and how it exemplifies working in the policy/planning field?
At the state, my first challenge from the governor was to re-platform the state's website in one year. That's a website that serves 6 million people, so I learned to scale at the state. But the state also has a really diverse workforce, so we had to figure out how to guide the digital transformation for all the different departments. We taught digital communication to people with different abilities and backgrounds who were used to writing brochures or reports, which is very different from writing for websites and Tweets. We were constantly thinking about how to diversify the message and meet people where they're at. It's the same questions we ask for engagement and other planning processes.
More recently, I've really shifted to usability, and thinking about understandability and communication, but it always boils down to storytelling. How we tell the story and provide people with the understanding of the trade-offs is fundamentally what all of this is about. Whether you are adapting a system to cloud or deciding whether to put a sidewalk in, it's about how to tell a meaningful story to get attention, understand their issues, and successfully convey how it impacts them.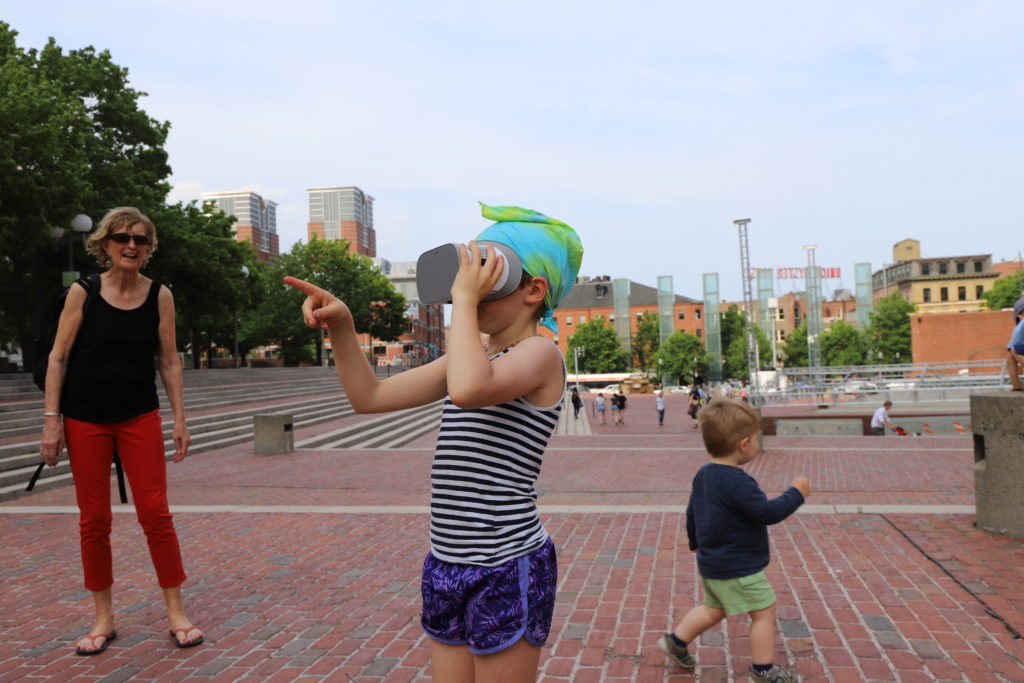 Another example I love was using virtual reality (VR) goggles to help people engage with Sasaki's renovation design process at City Hall Plaza. It's not as easy as planners might think for people to intuit how a space will feel to them based on a map or sketch and react to it or provide verbal feedback. By using the VR technology, we saw responses and input from people who don't typically engage at the same level in meetings. It transcends language, age, introversion or extroversion–you can just watch someone's body language, the sounds they're making, and their immediate reactions to get a sense of what is happening. It was a great way of using technology in the planning process to really make sure people are included in a more meaningful way.
What advice do you have for current UEP students?
We create false dichotomies about whether we're "technology people" or not, but we all just have to be continually open to learning. Remember we're all perpetual newbies in technology and the moment you stop learning is when you fall out of date. Having a balance of quantitative and qualitative inputs has been important for my whole career. It's not just about knowing how the data portrays a community, but also gathering the community voice and experience and holding those together in balance. I always try to pursue how technology can make what I'm doing better and then ask what I need to do to balance that technology out. But, you don't have to be an expert in the technology – I'm a translator. I know enough about data science to ask good questions and call out flaws to strengthen the work we do in interdisciplinary teams.
---
Image courtesy of Sasaki.
Read the previous profile in this series on Tony Lechuga here.