"Find the thing that you're passionate about and put yourself out there on it, and the opportunities are going to come," UEP alum Ben Downing advises current students. That approach has worked for him so far. While attending Tufts in 2006, he ran for a state senate seat from his hometown of Pittsfield, MA, and won. After 10 years on the state legislature, he switched to a role as Vice President of New Market Development at the solar energy startup Nexamp.
This month, Ben announced that he's running for state governor in 2022 with the help of political strategist and fellow UEP alum Wilnelia Rivera. We recently had the chance to talk about topics from work-life balance – "[it] was tough enough before I decided to run for governor" – to the challenge of overcoming "concern about the cost of action on climate change." Below, his responses have been condensed and edited for clarity.
On becoming a state senator at 24
"I was at UEP. I was in grad school full-time, doing a little part-time work on the side to help pay the bills, and the state senate seat back home in Western Mass opened up and you know, it was a rare opportunity. All of the state representatives announced that they wouldn't be running so it seemed like a rather wide open race. And I figured if all else failed, when I got back to UEP in the fall and people asked me, what did I do with my summer, I could say, well, I ran for the state senate and lost, what did you do? I figured I would at least have a good conversation starter to that topic. And then it turns out, thanks to the hard work of, you know, a grassroots network of family and friends, we were able to win that race by 243 votes out of 23,647 that were cast…"
"I was about to talk myself out of running for the state senate in 2006. I was in my apartment in Somerville, on the phone with my younger brother. And I was describing to him, I said, it's in my second semester, I've got an internship I like, I've got this Field Project I've got to do, I'm never going to have the time to do all this stuff. Maybe I'll run for mayor someday. I'll go home and run for City Council, [I thought] I would get myself established. I'm going through all this and I realized there's no one on the other line. And so I picked up the phone and called him back. I'm like hey, my cell must have dropped. He's like no, you didn't drop, I hung up on you.
"I said, what do you mean? …and he said, you're being an idiot. You're talking yourself out of this opportunity right? You don't know if this will come again, go for it."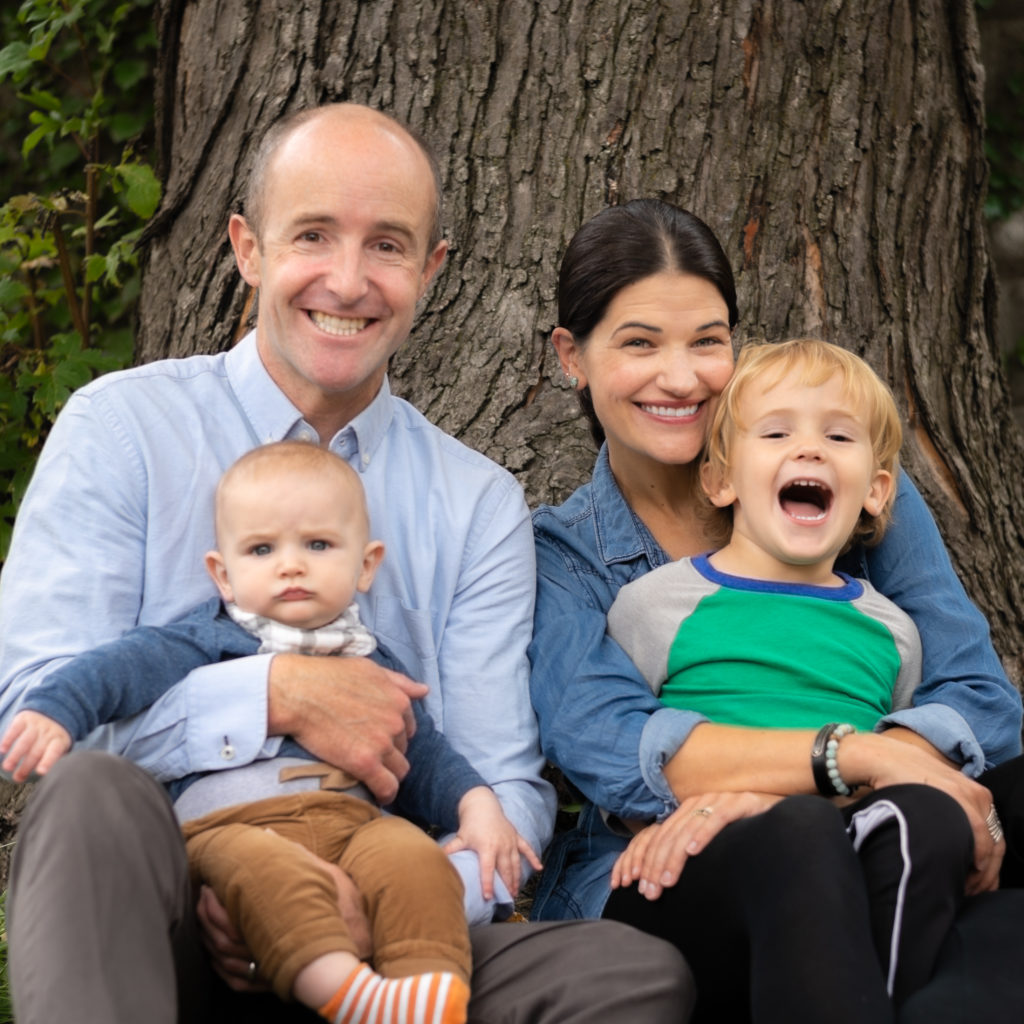 On running for governor
"[At Nexamp], especially that first two years [there], I spent a lot of the time traveling outside of the Northeast to help the company grow and spent a lot of time in the Midwest, the mid-Atlantic, other states. We're trying to figure out who to partner with and where to grow… I'd want to do my homework on what was being debated in the state generally, and I would see all these exciting things going on. On climate issues, but also on education issues, on anti-poverty work, and I would come back excited and I would look back up at where I used to work on Beacon Hill. And more often than not, find myself disappointed."
"And, time and time again, I felt like Massachusetts wasn't approaching issues with the sense of urgency that we needed to. I think that some result of that, right, are the glaring inequities that COVID exposed and blew wide open. That we knew were there before but we're now seeing the results – just how frail our society is when only a few benefit from growth, when only a few benefit from economic expansion."
On bridging practice with vision
"I was the senate lead on the transgender equal rights legislation in Massachusetts. First time [I was] the straight out lead, second time I worked with my colleague, Senator Sonia Chang-Diaz, on that bill, along with a variety of representatives and advocates outside of the State House. And that was one where Massachusetts, it had sort of been at the forefront so much on our hate crimes laws that gender identity wasn't captured as a protected class under our laws. We had to go back and insert that and there was a lot of misinformation. A lot of hateful rhetoric on that, a lot of fear mongering on that.
"But I had a lot of colleagues who struggled with the issue and weren't sure that it should be a priority, weren't sure that it should be something that we should take up."
"And I spent a lot of time in conversation with those colleagues, hearing them, trying to address their concerns and make sure they understood the legislation. And then ultimately, right, we had to get all of the provisions that were included in that bill. It took two efforts. One got about 90% of the bill but left out 10% that was really important, around public accommodations. And then we were able to come back two or four years later – I'd have to double check [author's note: it was four years] – we were able to come back and get the remaining public accommodations component. And the negotiation there – the decision to not take the full bill but get the majority of it so you could get the first protections in place and then continue to build off that work and get the rest – to me… that's the best of some of the UEP thinking."
On campaigning during a pandemic
"I think there is an opportunity to think bigger about the problems that are in front of us. I think if there's any small silver lining to all the clouds that have covered our communities for the better part of the last year, it's that. We've all been stuck behind screens and hopefully it's been impossible to ignore just how disproportionately this pandemic has impacted Black and Brown communities, just how disproportionately the pandemic has impacted environmental justice communities."
"…People are afraid, people have been through so much, and I'm mindful of that when I pick up the phone right now that, whether I'm making fundraising calls or I'm making political calls, people's days are somehow more filled throughout all this. And in many ways, the last thing people want to think about is politics. But in many ways, and the argument that I make is, unfortunately this is the time we gotta to think about it. And just changing who's in the White House isn't going to solve all our problems. It's critically important and thank God we did, but that should be the beginning of our work, not the end of our work."
Cover photo courtesy of Ben Downing