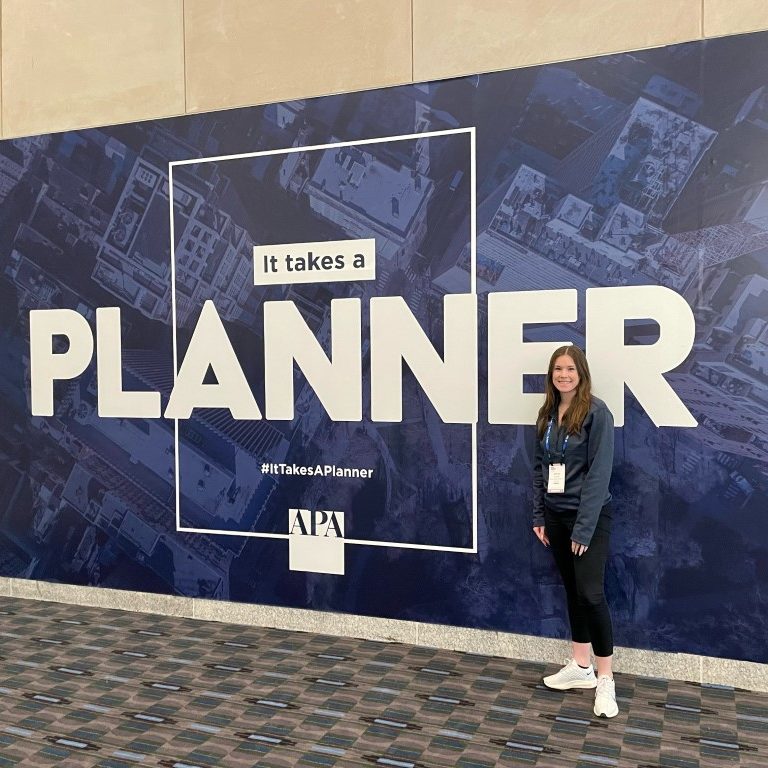 Name:
Kaitlin Mills
Current Position:
Community Planner at Herbert, Rowland & Grubic
Year of Graduation:
2019
How did UEP prepare you for your current role as a practical visionary?
It helped me explore different avenues of planning. You could take classes on design, transportation, and policy. I was able to dabble in everything, which is very important as a community planner who has to be a generalist on everything. Field Projects were unique: in my interviews, they found that experience important or interesting.
Do you have any advice for present or future UEPers interested in your field?
I suggest getting experience with graphics. It's become increasingly important to make them as a way to represent data and reports in a way that's easy to understand. I worked with InDesign, Illustrator, and GIS at UEP, which my employer found beneficial. It's easier if you can translate your own vision to paper instead of having to rely on someone else.
Anything else you want to add?
Be willing to put yourself out there and learn different things. Sometimes we get into these boxes and think we know what we want, but it may be beneficial if we don't. You can be a generalist for a few years and work your way to find your passion because you'll find it eventually – I'm starting to find my own. If you're having a hard time coming up with a thesis topic and you're nervous that it will translate into your career, it won't. You can be a generalist and touch on everything.