Since 2002, UEP has offered a mid-career Master of Public Policy degree program for seasoned practitioners with at least 7 years of relevant experience. Each year, a cohort of 10-15 enter the program to enhance their professional practice, pursue a career shift, or simply further their learning. These mid-careers have already been turning vision into practice and have a lot to share with the Tufts UEP community. The majority are still working, while at UEP part-time. Meet the incoming cohort for 2018 below:
---
Anthony Britt is the Senior Program Manager for Economic Mobility Workforce Grants at Commonwealth Corporation. In this role, he manages a portfolio of public-private partnerships that prepare people who are unemployed or underemployed for in-demand jobs and address the immediate and emerging needs of businesses and communities. Anthony serves as a youth mentor and as a board member on the Malden Cultural Council and Young Education Professionals Boston. He is also affiliated with the Mel King Institute, New Leaders Council, and SPARK Boston. Previously, he held various roles in K-12 education in Mississippi and Massachusetts, most recently as an instructional coach and director at City Year Boston. Anthony grew up in Maine and holds a Bachelor's Degree in Sociology and Government from Harvard and a Certificate in Nonprofit Management from the Institute for Nonprofit Practice. Anthony's policy interests include improving access to education and housing, and he is dedicated to building an equitable society through systemic solutions and social supports that enable individuals and families to thrive in a changing economy.
Sara Brodzinsky has a Bachelor of Arts in Anthropology from Columbia University and a Bachelor of Science in Civil Engineering from the University of Illinois at Chicago. She has worked as an administrative assistant, a plumber, a paralegal, an engineer, and a water resources planner. Most recently she worked for eight years as a planner with the Corps of Engineers in Chicago, working on studies to address flood risks, coastal erosion, and other water resources problems. She has also been active in the movement to end money bond and pretrial incarceration in Cook County, Illinois as a member of the Chicago Community Bond Fund. Her policy interests include exploring the ways policies impact people's lives and tools available to impacted community members to engage with and influence the creation and implementation of those policies.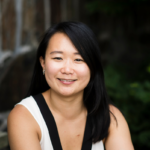 Alex Chiu joined the Tufts University Chaplaincy team in July 2017 as Chaplaincy Coordinator. Alex holds a Bachelor of Arts degree in Government and East Asian Studies from Smith College. Before coming to Tufts, Alex worked with the Safe Schools Program for LGBTQ Students, a collaborative effort of the Massachusetts Department for Elementary and Secondary Education and the Massachusetts Commission for LGBTQ Students. Prior to that, Alex served in the Peace Corps as a teacher in Lamongan, East Java, Indonesia, where she gained experience in teaching, community development, and program management. She has also worked as an English Language Arts Instructor for the New England Hebrew Academy in Brookline, Massachusetts and as a tutor for the City on a Hill Charter Public School in Roxbury, Massachusetts.
Regina (Gina) D. Cooper Benjamin is a technologist who advocates for women in technology and wants to see more diversity, inclusion, and equity in the tech field. Regina is the Director of Technology and Information Systems at Bridge Over Troubled Waters, an organization working to end youth homelessness. In addition to her daily work, Regina partners with other community organizations to bring opportunities for the youth of Bridge to learn to code. She enjoys planning youth hackathons on civic engagement and technology. Regina graduated from Wellesley College, as a Davis Scholar, where she majored in Political Science. Before starting her Master of Public Policy, she received a certificate in Nonprofit Management and Leadership from the Institute for Nonprofit Practice (conferred by the Jonathan M. Tisch College of Civic Life at Tufts University).
Monica L. Dean is Vice President of Resident Services at Opportunity Communities (OppCo), a new non-profit founded by two Community Development Corporations – Nuestra Comunidad Development Corporation in Roxbury, MA and The Neighborhood Developers (TND) in Chelsea, MA. She is responsible for overseeing OppCo's resident services program for families in Roxbury, Mattapan, Dorchester, South End, Chelsea, and Revere. Monica has been involved with politics, mental health counseling and community organizing for the past twenty years. Originally from Washington, D.C., Monica's research interests include exploring the impact the affordable housing policy has on low-income families and ex-offenders with felony convictions. She is currently on the Board of Directors at La Alianza Hispana, and Chair of the Women In the NAACP (WIN) Committee for the NAACP Boston. Monica holds a Bachelor's degree in Psychology from Johnson C. Smith University and a Master of Education in Mental Health Counseling degree from UMASS Boston.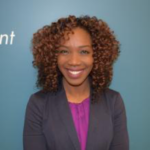 Danielle Drummond brings over a decade of experience working in the City of Boston's nonprofit and public sectors. A native of Mattapan, Danielle attended Boston Latin School and earned her undergraduate degree from Spelman College. As the Manager of Community Engagement for Mass Mentoring Partnerships she is a strategic partner to the communities of Boston, Lawrence, Lynn and Salem — strengthening the relationships of youth through training and technical assistance for mentoring programs, youth serving agencies, and school districts. Danielle has worked for City of Boston as Sr. Planner of Special Initiatives for the Office of Workforce Development where she oversaw the design and implementation for the Choice Neighborhood project as well as managed the Skilled Careers In the Life Sciences (SCILS) initiative which helped to identify and support a pipeline for more local Black and Latino residents to be trained and employed in the Life Sciences Industry. Danielle brings a wide range of skills and experience from her work in the youth development, community corrections, violence intervention and education sectors. Her research interest is in the intersection of racial justice and education, and exploring the policies and practices within schools that feed the school to prison pipeline. Danielle is an advisory board member for the My Brother's Keeper Boston Initiative and is committed to continually work alongside her community to improve the life outcomes the youth of Boston.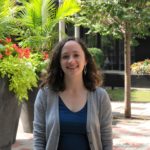 Sarah Halpert Paritsky has more than nine years of experience conducting outreach for transportation, urban planning, public health, environmental, and energy projects. Sarah is passionate about public engagement that builds trust and improves relationships with underserved communities. She is interested in how transportation policy impacts public health, reduces carbon emissions, and transforms communities. Sarah moved to Seattle after graduating from Tufts with a BA in Architectural and Urban Studies. After falling in love with the mountains of the Pacific Northwest, she is thrilled to be back in Boston with her family and friends. Sarah has diverse experience working with municipal, state and federal agencies, as well as private clients, on the East and West Coasts. As Senior Public Participation Manager at Regina Villa Associates, she supports a variety of projects in all phases – from a regional bus service plan, to the design of a Complete Street, to a bridge reconstruction project. Outside of work and school, you can find Sarah hiking, gardening, riding her bike, cooking, and finding the next best ice cream shop with her husband Lenny.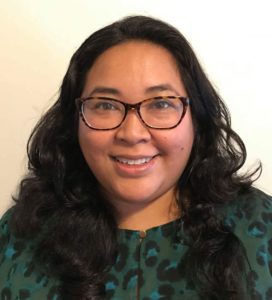 Vanny Huot is a Khmer refugee, community connector, mentor, and longtime resident of Revere, MA. She graduated from the University of Richmond with a Bachelor of Arts in Women's Studies. During her time in undergrad, she spent a semester in Khon Kaen, Thailand studying Development and Globalization. She returned home and became a paralegal. She would eventually leave her paralegal career to fully immerse in herself in community work by volunteering at two local non-profit organizations, both serving the low income and immigrant population: Women Encouraging Empowerment (WEE) and The Neighborhood Developers (TND), a community development corporation. In 2014, Vanny formally accepted a position with TND as their Revere Community Engagement Manager. Vanny recently left TND to pursue the UEP program full time with the hope to elevate her skills in community building, creative placemaking, small business technical assistance, and affordable housing organizing. She is interested in deepening her understanding of community economic development, housing and land use policies.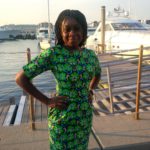 Teena Marie Johnson is a proud graduate of Madison Park High School with a certificate in Automotive Technology. She holds a degree BSBA in Public Administration from Suffolk University. She has spent the last 12 years working with and as a young person to increase youth engagement in Public Education Policy decisions and implementation across the City of Boston. She is passionate about Youth Leadership, Restorative Justice Practices, and Indigenous Teachings. She has previously worked with the Cambridge Housing Authority as an Assistant Affordable Housing Finance Planner. She is currently working as an Implementation Consultant through the Center for Restorative Justice at Suffolk University. In her role she is working with five Boston Public Schools to implement Restorative Practices as a whole school approach to Positive school culture and climate. She is also working with The Boston Ujima Project as the Member organizer to build infrastructure to support and hold varied forms of membership participation. Her policy interests include radical democratic governance structures using restorative justice approaches to community engagement.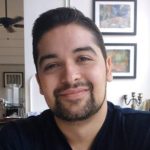 Victor V. Nascimento immigrated from Brazil at age 14 and grew up in Somerville MA, where he still resides. He attended Tufts University as an undergraduate, majoring in Sociology. Presently, he is the Outreach Coordinator for Planning and Development for the City of Somerville where he helps ensure residents are informed and engaged in the city's urban planning and policy-making process through both public events and digital media. He is also a member of the Board of Directors at East Somerville Main Streets, a non-profit focused on neighborhood revitalization in East Somerville. Previously, he worked for the Massachusetts Municipal Association, a local government advocacy non-profit. His primary policy interests are environmental justice, economic inequality, and public outreach.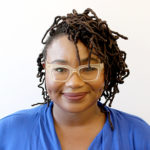 Nwando Obele is the Director of Learning and Evaluation at TSNE MissionWorks. She leads strategic learning to advances the organization's internal functions and quality of its programs. In her role, Nwando leads the implementation of organization-wide learning practices and works to cultivate a culture of learning that promotes knowledge sharing. Previously, Nwando led data management and evaluation efforts for several national nonprofit direct-service providers. She received her Bachelor of Arts from Mount Holyoke College and is currently pursuing her Master of Public Policy from Tufts University. Nwando is interested in studying community economic development and housing policy.
Devin Smith is the Operations Manager at Second Nature, a nonprofit organization that supports a network of colleges and universities in their efforts to reach carbon neutrality and mitigate climate change through resilience planning on their campuses. Prior to joining Second Nature, Devin served as an Americorps Ambassador of Mentoring at Boston Partners in Education and Science Club for Girls, and later a supervisor at Germaine Lawrence engaging youth in various community service and educational projects to explore media literacy, positive body image, STEM education, issues of gender, race/ethnicity and sexuality, and college preparation. She believes that youth can make meaningful and positive change in their communities when they are empowered with the skills and confidence to think critically and engage with others about complex social problems. Devin earned her B.A. in Global Studies from Lesley University, focusing on the impact globalization has had on human rights and transnational youth and feminist movements. While pursuing her degree, she completed internships with the Massachusetts National Organization for Women and the Harvard College Women's Center, where she organized events to raise awareness about issues such as women's health policy, trans rights, and homelessness. She is currently pursuing a Master's degree in public policy at Tufts University, where her primary policy interests are related to sustainable economic development, the creation and activation of networks to enact social change, climate change policy and non-profit governance.
Sophia Transtamar (Burks) is a resident of Boston, MA – residing mostly between the neighborhoods of Roxbury and Mattapan. She received her Bachelor of Science degree in Economics from Florida A&M University and is currently working towards a Master of Public Policy at Tufts University. Sophia has over 15-years professional experience in various sectors of the real estate industry. During the past five years, Sophia has served as a project manager at a local community development corporation developing affordable housing in the Roxbury neighborhood of Boston. Sophia's policy interests are related to intentional ethnic inclusiveness and equity within the real estate development sector (both residential and commercial) as well as within graduate level programs focused on urban planning.
Allison Webster grew up in Costa Rica, where she developed a passion for environmental responsibility from a young age. She has worked on a variety of sustainability initiatives in Costa Rica, Australia, and the Northeast. Allison studied environmental policy at Boston University and since 2007 has worked in the energy and sustainability industry on multiple levels ranging from community climate action planning and state/federal building energy code advocacy to individual employee and student engagement and cultural change. For the past five years, Allison has worked at Harvard's Office for Sustainability on campus-wide sustainability efforts and most recently for the Harvard Business School's Business & Environment Initiative (BEI), focused on alumni engagement around climate action. As an MPP student, Allison is interested in climate and energy policies that internalize social justice principles and transition us to a clean energy future as quickly as possible.