This past year, Tufts launched the Racial Equity in Policy and Planning (REPP) Fellowship program, a first-of-its-kind among graduate planning programs. Hosted by the Department of Urban and Environmental Policy and Planning (UEP), in partnership with Tisch College of Civic Life, REPP supports students from underrepresented groups to become leaders in the field and provides resources for the broader Tufts community to become racial justice change agents.
The inaugural cohort of five REPP Fellows has completed the first year of their two-year master's degree program. Through monthly convenings, including a 2-day retreat in the Fall, the fellows have successfully transitioned into graduate school, built strong connections with one another, and engaged in deeper learning about racial equity. In January, they organized a community-building day for about 20 other students from underrepresented backgrounds.
According to REPP fellow Melissa Cepeda, "before coming to Tufts, I understood the urgent need for environmental and racial justice in witnessing the waste disposal sites and the highways tearing through our South Bronx neighborhood. Guided by REPP, I am now on a transformative journey to empower local and global communities, including my own, to create a future where equity thrives and marginalized communities are not only acknowledged, but actively centered and prioritized."
For fellow Elisa Guerrero, "being part of the first REPP cohort has been an invaluable place of support and inspiration during my first year at UEP. Everyone involved in the program has provided wonderful mentorship and helped me approach my coursework with racial justice practices in mind. That mindset was especially meaningful in my Community Resilience class, in thinking about how racial justice and resilience planning intersect."
REPP has become a thriving program with support and resources from key partners and sponsors. Barr Foundation, Surdna Foundation, and Energy Foundation provided critical grants to support fellow stipends and programming. Tufts Graduate School of Arts and Sciences provided generous tuition scholarships.
UEP department chair Julian Agyeman noted that "our sponsors are providing more than just financial support. They are joining a growing circle of partners committed to implementing racial justice in policy making and planning. We cannot thank them enough."
Three policy and planning organizations have stepped up as REPP partners, each sponsoring a fellowship stipend.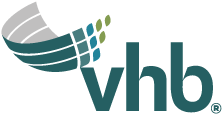 The REPP fellows embody the growing pipeline of diverse practitioners in planning and policy. But the REPP program also brings resources and learning opportunities to the broader Tufts community and REPP partners. In March, REPP sponsored a workshop attended by 50+ students, faculty, alumni, and partners. The session featured five UEP alumni sharing their experiences of doing racial justice work within their organizations and communities.
REPP Coordinator Allentza Michel says that "REPP is gaining growing support from partners in policy and planning not just because it is helping to build the pipeline of leaders, but because it brings together so many of us who have been trying to shift the field towards racial justice. Our partners are finding value in connecting with one another to share what they're doing, and learn from one another how they might go about implementing racial justice practices in their organizations and in their communities."
REPP is now looking ahead to its second year, welcoming a second cohort of five fellows in Fall 2023. REPP is also planning a larger convening in Fall 2023 with its partners and policy and planning practitioners to share and learn with one another on advancing racial justice.