UEP students completed nine semester-long Field Projects this spring with a range of nonprofit and public sector organizations. Field Projects is a required course for UEP first year students in the MA/MS degree programs. Teams of 4-5 students engage with on-the-ground challenges in policy and planning and contribute to the work of community partners. This year's projects are already having an impact. Check them out on the UEP Field Project's web page.
Athol Solar Zoning Bylaw Assessment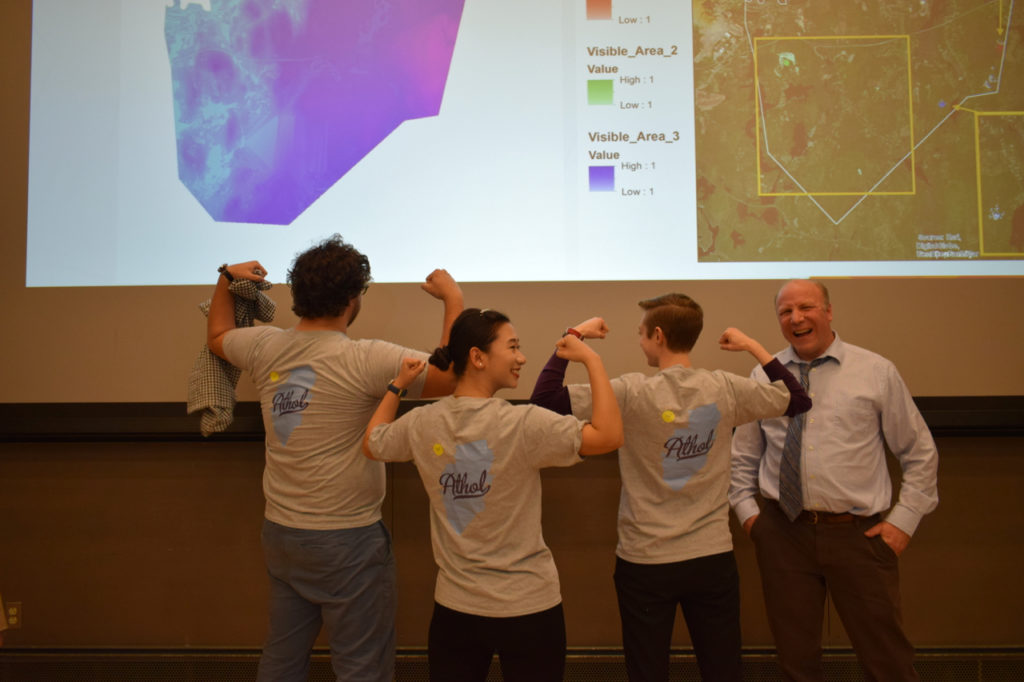 Athol, located in central Massachusetts, has been experiencing an influx of large-scale solar array projects, bringing concerns over environmental and visual impacts. The UEP student team reviewed the zoning bylaws of 103 other Massachusetts municipalities to develop recommendations for updating Athol's solar zoning code. The team presented their results a public meeting on May 7. Their study also used computer mapping tools (GIS) and stakeholder interviews to better understand the opportunities and challenges involved in siting solar arrays in Athol.
Family, Friend, and Neighbor Child Care in Massachusetts
Childcare costs in Massachusetts are among the highest in the country, while wages for childcare workers remain low. Lower income and working class families often rely on more informal, nonregulated, and often unpaid care arrangements with family members, friends, and neighbors (FFN). A UEP student team produced a report for Community Labor United's Care that Works coalition, raising the visibility of this sector in Massachusetts. The team conducted 18 interviews in five languages with individuals involved in providing and/or using FFN care.
Organics Diversion in Medford
Smaller cities like Medford would like to offer ways for residents and businesses to divert their food and organic wastes from the waste stream, but are challenged by costs. The Field Project team analyzed costs and benefits of municipal curbside pickup and drop off programs as well as partnering with private haulers. The team had the opportunity to present their recommendations to Medford Mayor Stephanie Burke in early May.
Barriers and Incentives to Dam Removal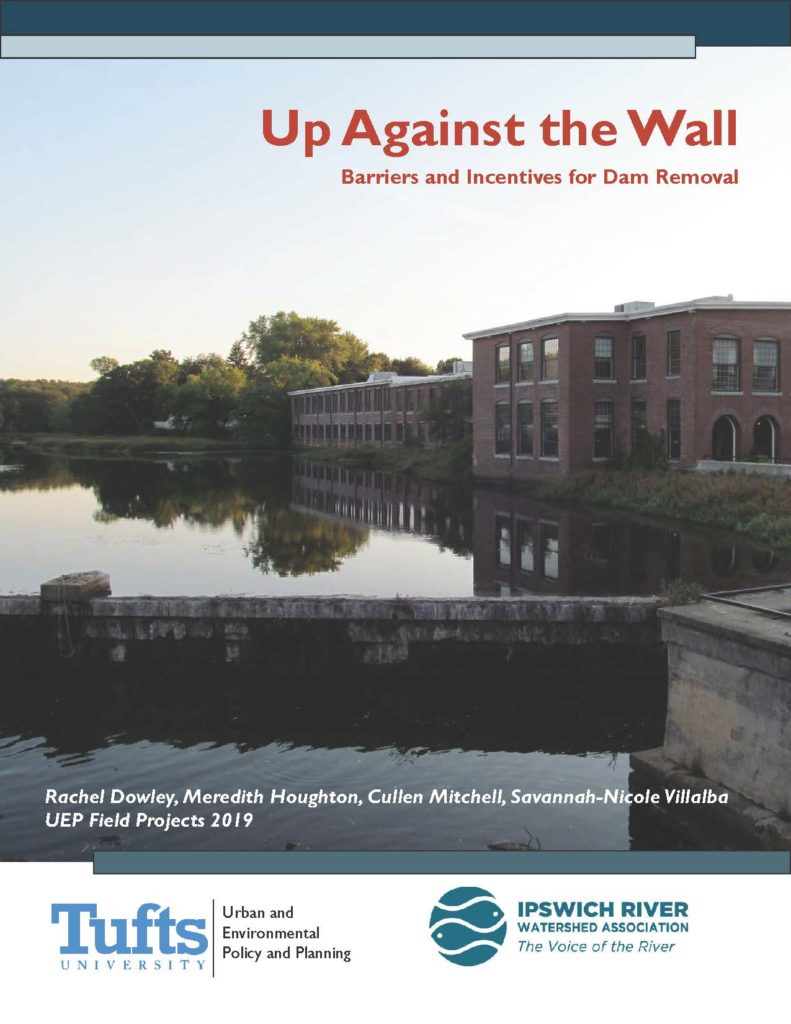 The Ipswich River Watershed Association commissioned a UEP team to explore the opportunities and challenges to dam removal projects in the Parker-Ipswich-Essex Rivers region. Students interviewed public and private dam owners. They found that owners had concerns over maintenance and safety but that many also shared environmental and recreational values and that public opinion is a vital consideration for public dam owners.
2019 Field Projects