Twelve new mid-career Master of Public Policy students started their program this Fall 2022. They each have at least 7 years of relevant professional experience. They will help enrich learning for all in the UEP community. This cohort includes five Neighborhood Fellows, who are urban leaders of color receiving full tuition scholarships. Read their brief bios below (*Neighborhood Fellow).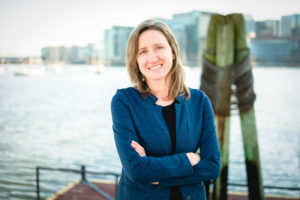 Liz Cook comes has over a decade of non-profit experience. She currently serves as Senior Communications Manager at Boston Harbor Now, an organization focused on ensuring public access and resiliency across Boston's harbor, islands, and waterfront. She also on the Steering Committee for the Stone Living Lab, innovating approaches to climate resilience in Boston. Previously, Liz worked as a manager of public programs at the Boston Harbor Island Alliance. She has held volunteer leadership positions at Net Impact Boston's Board Fellows Program and on the Advisory Council for the non-profit Manomet. Liz is a graduate of Smith College and completed the Community Environmental Studies Certificate at Tufts. She is based in Somerville and in her spare time enjoys music, photography, and finding new hiking trails to explore.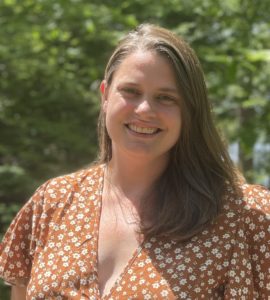 Colleen Fitzpatrick grew up in southern Maine, where she developed a love for the outdoors and a strong working class identity. She completed her undergraduate degree at Williams College and then moved to Somerville where she has lived for the past nine years. She has worked as a Union Organizer with the Service Employees International Union (SEIU), a Community Organizer with Fenway Community Development Corporation, and is currently a Field Representative Organizer with the Massachusetts Teachers Association. She has been actively locally through Our Revolution Somerville and the Somerville Wage Theft Advisory Committee. She has also served on the Funding Panel for Haymarket People's Fund.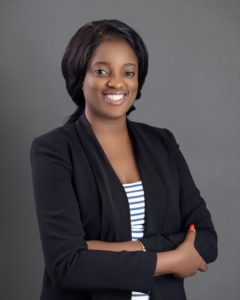 Omolara Isiolaotan, fondly referred to as Lara, is a progressive programs and policy professional with experience in academia, not-for-profit, public, and private organizations. She holds an Honours Bachelor of Arts in Economics from Kwame Nkrumah University of Science & Technology, Ghana. Lara went on to pursue a research-based Master of Arts in Economics from the University of Victoria, British Columbia. Her work experience includes managing diversity, strategy, and research at the Writers Guild of Canada where she supports Canadian screenwriters through negotiating and administering collective agreements with independent producers and broadcasters. She also supports the youth-led anti-genocide advocacy organization, STAND Canada, as a Director of Strategic Policy. When she is not working, Lara enjoys traveling, listening to '80s pop music, and baking.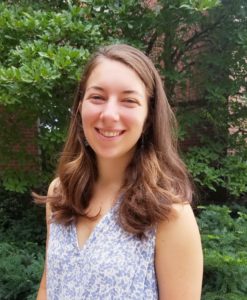 Kristiana Lachiusa is an advocate for transportation justice, having previously worked as the Director of Transit and Outreach at LivableStreets Alliance. She has led a wide range of efforts, from advocating for fare-free buses across Massachusetts, working with municipalities to improve their community engagement practices, and advocating for changes in how our streets look and work to improve mobility. Kristiana started working in transportation advocacy after riding her bicycle across the US and experiencing different cities' infrastructures and learning about the policies and players that created these ecosystems. She previously worked at public health non-profits across Massachusetts after graduating with a degree in Neuroscience and Public Health from the University of Rochester.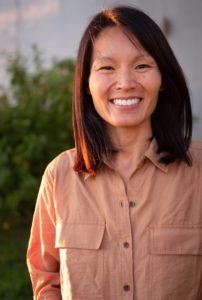 Jenny Lau* is a social equity practitioner with over 15 years of experience. She is committed to a world where people can be their full selves and in harmony with other beings. She was most recently the Director of Programs and Outreach at the Harvard Law School Labor and Worklife Program. Previously, she advanced women in politics with the Barbara Lee Family Foundation/Political Office and the Office of Massachusetts Attorney General Maura Healey. Jenny began her work at the Chinese Progressive Association as a Civic Action and Worker Center Organizer. She earned a Bachelor's degree in American studies and community health from Tufts University. She was a Community Fellow at the Institute for Nonprofit Practice and a 2014 New Leaders Council Fellow.
Darlene Lombos* is Executive Secretary-Treasurer of the Greater Boston Labor Council (GBLC) and the first woman and person of color to be elected in this top leadership position. The GBLC represents over 100,000 union members and their families in the region. Before GBLC, she was Executive Director of Community Labor United (CLU), a partnership of unions and community organizations that protects and promotes the interests of working class families and communities of color in Greater Boston. Darlene has been organizing since 1996, including police accountability and home daycare justice at Direct Action for Rights and Equality in Providence, RI as well as transportation equity, gentrification and displacement, and education reform at Sisters in Action for Power in Portland, OR.
Juan Maldonado* is Associate Director at Sociedad Latina, a youth development organization creating the next generation of Latinx leaders who are confident, competent, self-sustaining, and proud of their cultural heritage. Juan earned his undergraduate degree in Professional Music from Berklee College of Music. Prior to Sociedad Latina, he founded and directed a music school near Boston. He is a skilled musician, appearing in events such as the Monterey Jazz Festival, Bean Town Jazz Festival, Duke Ellington Jazz Festival, Sarasota Jazz Festival, and Heineken Jazz Festival. In 2014, Juan was awarded the Berklee Urban Service Award. He sits on committees for Boston After School & Beyond and the Massachusetts Immigrant Collaborative.
Natalie Martinez is CEO of Strong Women, Strong Girls (SWSG), a multi-generational mentoring organization that serves more than 1200 girls a year in the cities of Boston and Pittsburgh. Before SWSG, Natalie had two decades of experience in non-profit and academic administration at Tufts University School of Dental Medicine, Boston University School of Medicine, Central Boston Elder Services, Boston Day and Evening Academy, and the Unitarian Universalist Association. Natalie holds a BS in Management from Lesley University and a certificate in Nonprofit Management and Leadership from The Institute for Nonprofit Practice, where she is now a faculty member for the Community Fellows Program. A native of Boston, she currently resides in Brockton with her spouse, Chris, and their three daughters.
Kadineyse Paz* is a policy professional with experience in housing, education, and environmental justice. She is a Boston native passionate about working from a social change and equity lens. She is a Posse alumna and Bryn Mawr College graduate with a degree in Growth and Structure of Cities and environmental studies minor. She is Program Manager for the Family-Led Stability Initiative at Higher Ground, which leverages partnerships to support homeless families and students. Kadineyse has worked in environmental justice policy for Clean Water Action, housing policy with the Boston Tenant Coalition, and in education as the Dean of Enrichment at Codman Academy Charter Public School. In 2021, she received the Fair Housing Open Door Champions Award from the Citizens Housing and Planning Association.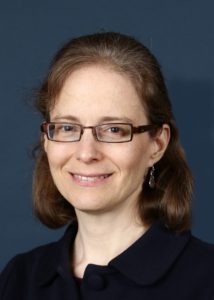 Deborah Scott has worked for the Commonwealth of Massachusetts for over twelve years. Currently, she is an Assistant Director in a unit within the Executive Office of Health and Human Services. Previously, she was a Quality Manager and a Research Analyst at the Executive Office of Elder Affairs and a Grant Manager at the Executive Office of Public Safety and Security. She also has nonprofit experience, serving as a Grant Writer for the Asian Task Force Against Domestic Violence and volunteering for other agencies. At the beginning of her career, she worked in nonprofit direct services with youth and with developmentally disabled adults. She also has worked as an editor.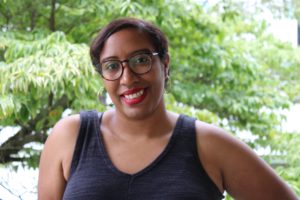 Angy Sosa has over ten years of experience in university housing management. Hailing from the Bronx, New York, Angy has spent time in a multitude of large cities including San Francisco. Angy has worked with the Tufts Arts, Sciences, and Engineering community since July of 2018, currently serving as the Associate Director for Residential Operations. While predominantly working with undergraduate students, she also has experience educating students on navigating off campus living, educating students on the process of moving off campus, including lease reviews, resource support, and more. Angy has a strong interest in social justice and intends to utilize her knowledge of housing in an advocacy role in the future.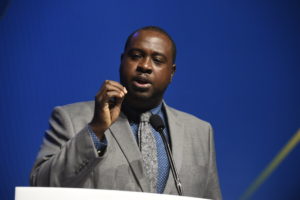 Reverend Vernon K. Walker* is the Program Director of Communities Responding to Extreme Weather (CREW), where has served since 2019. His responsibilities include leading strategic planning, fund raising, providing thoughtful leadership, and managing staff. Under his leadership, CREW has grown a national network of Climate Resilience Hubs. Prior to CREW, he has been an associate pastor, political faith organizer, and case manager. Rev. Walker's public policy interests lie at the intersection of environmental justice, social justice, and racial justice. Originally from Philadelphia, he earned a BS in Organizational Leadership from Penn State University and a Master of Theological Studies from Boston University.