In this second episode of their mini-series, Kaili and Celia discuss food justice, youth empowerment, environmental justice, and transit justice in some of Boston's marginalized neighborhoods. They speak with community leaders Liz Wang of the Dorchester Food Co-Op, as well as David Noiles and Hajar Logan of Alternatives for Community and Environment, to hear about their work advocating for community solutions to racialized urban planning inequities. Kaili and Celia put together a list of podcasting tips for those who are interested in working on their own episode or series.
---
Celia Bottger is a recent graduate of Tufts University from Redding, Connecticut. She received her B.A. in International Relations and Environmental Studies, with a focus in Sustainability, Policy and Equity, in May of 2020. Post-graduation (and post-pandemic), Celia hopes to work at the intersection of social justice and climate resilience to support community-based solutions to the climate crisis around the world.
---
Kaili Chen is a 2020 graduate with roots both in and "just outside" of Boston. She received her B.S. from Tufts University with majors in Biology and International Relations, concentrating in Global Health, Nutrition and the Environment. Committed to leveraging work that starts locally, Kaili seeks out custom-fit and comprehensive innovation to address inequities persistent in our healthcare and food systems.
---
Liz Wang started serving on the Dorchester Food Co-op Board in July 2019. She has been an active participant of the Outreach and Membership Committee — it was at an outreach event where she met passionate folks in the food system and when she decided to pursue urban farming. As a board member, Liz is involved with the CSA program, solidarity membership initiative, volunteer communications, and community outreach and education.
---
David Noiles is a 38 year-old father from Roxbury. He started off his organizing journey being trained by REEP when he was about 15. Then, he was fortunate enough to be a REEPer and become peers with the rest of the youth there and the wonderful staff of ACE. Now he gets to return the favor and give young people the same opportunity that this program gave him as the director of REEP.
---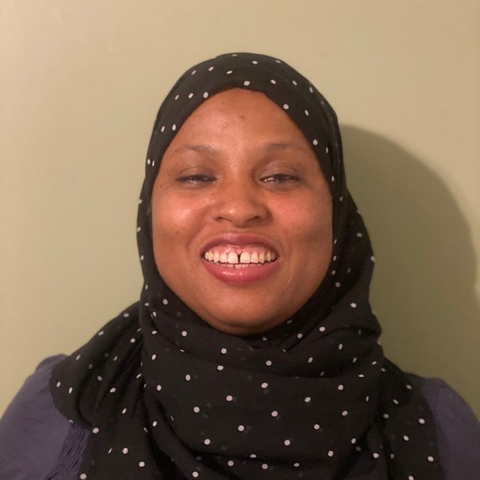 Hajar Logan is a 24-year chief officer and operations executive with formal experience in several for-profit industries. In 2019, Hajar was hired as the Climate and Transit-Oriented Development Director at Alternatives for Community and Environment. In this role, Hajar organizes the local community to build programs that demand just impacts from neighborhood redesign and transit-oriented development.
Twitter: https://twitter.com/hajarlogan
---
ACE
Donations: https://ace-ej.ourpowerbase.net/civicrm/contribute/transact?reset=1&id=1
Facebook: https://www.facebook.com/ace.ej/
Twitter: https://twitter.com/AceEJ
E-mail: info@ace-ej.org
Phone: (617) 442-3343
Dorchester Food Co-op
Donations: https://dorchesterfoodcoop.com/make-a-donation/
Join the Co-op: https://dorchesterfoodcoop.com/join-2/
Facebook: https://www.facebook.com/DorchesterFoodCoop/
Twitter: https://twitter.com/DotFoodCoop
Instagram: https://www.instagram.com/dorchesterfood_coop/
E-mail: https://dorchesterfoodcoop.com/contact_us/
Phone: (617) 272-5917
Sign up for our newsletter (at the bottom of our website dorchesterfoodcoop.com) for the updates and Zoom links, or click this link.
Listen to the first episode of the mini-series, "Boston's Wicked Problem," here.
Download a transcript of this episode: