Vernon Walker, the MPP candidate at UEP and Program Director at CREW, recently received the Tufts CREATE (Climate, Renewable Energy, Agriculture, Technology, and Ecology) Solutions Graduate Climate Fellowship.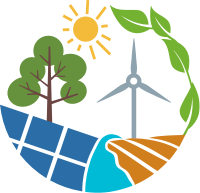 Tufts CREATE Solutions is an initiative that builds on Tufts' strong research programs in climate, renewable energy, sustainability, agriculture, technology, policy, economics, and ecology. CREATE Solutions aims to develop solutions to the global climate change emergency by fostering transdisciplinary research collaboration across all schools at Tufts.
We asked him about his project, and he was nice enough to give us a sneak peek! He wrote:
"My project that was awarded funding will is the Environmental Justice in VoTech Education: Building Capacity for Sustainable Futures project. The project aims to address the urgent need for an environmentally conscious and socially equitable workforce by integrating environmental justice principles and sustainable practices into VoTech education. Over the course of three months, our interdisciplinary team will develop and pilot educational modules, hands-on learning experiences, and community engagement initiatives that empower VoTech students to tackle environmental challenges and create a more equitable society.
Two professors at Tufts are advisors of the project, James Intrilligator, Professor of Practice, Mechanical Engineering, and Joshua Ellsworth, Lecturer, Friedman School of Nutrition Science and Policy."
Reverend Vernon K. Walker is the Program Director of Communities Responding to Extreme Weather (CREW), where he has served since 2019. His responsibilities include leading strategic planning, fundraising, providing thoughtful leadership, and managing staff. Under his leadership, CREW has grown a national network of Climate Resilience Hubs. Before CREW, he was an associate pastor, political faith organizer, and case manager. Rev. Walker's public policy interests lie at the intersection of environmental, social, and racial justice. Originally from Philadelphia, he earned a BS in Organizational Leadership from Penn State University and a Master of Theological Studies from Boston University.